We're thinking about making a holiday card to send out this year. We're cutting it close, but I think we can make it if we use the Gocco printer wisely. Seeing the cards at egg press gives me some inspiration. The three below are some of my favorite favorites (images from their site):

We've only used the Gocco printer one time before, and it was so much fun. I bought it with birthday money last year.
We used one of Scott's drawings for the print.
Freckles, looking sad, while we print. She's sad any time we aren't petting her.
I love the finished print. We are thinking of remaking it with colors, and trying to sell 'em.
I've just ordered 10 more inks from Japan (some great colors). Now we just need some paper and an idea and a drawing.
A google search yielded this helpful process documentation of printing with multiple colors.
Some of my favorite Gocco prints that I've found on Etsy are by fricdementol and platypusfile. They both use multiple colors in most of their prints.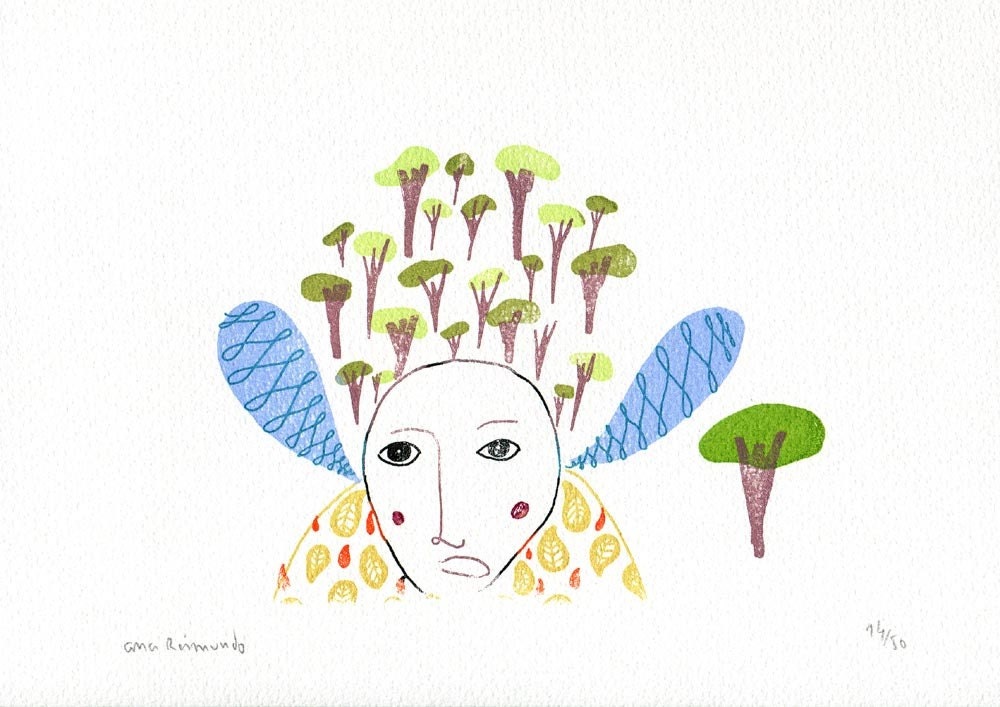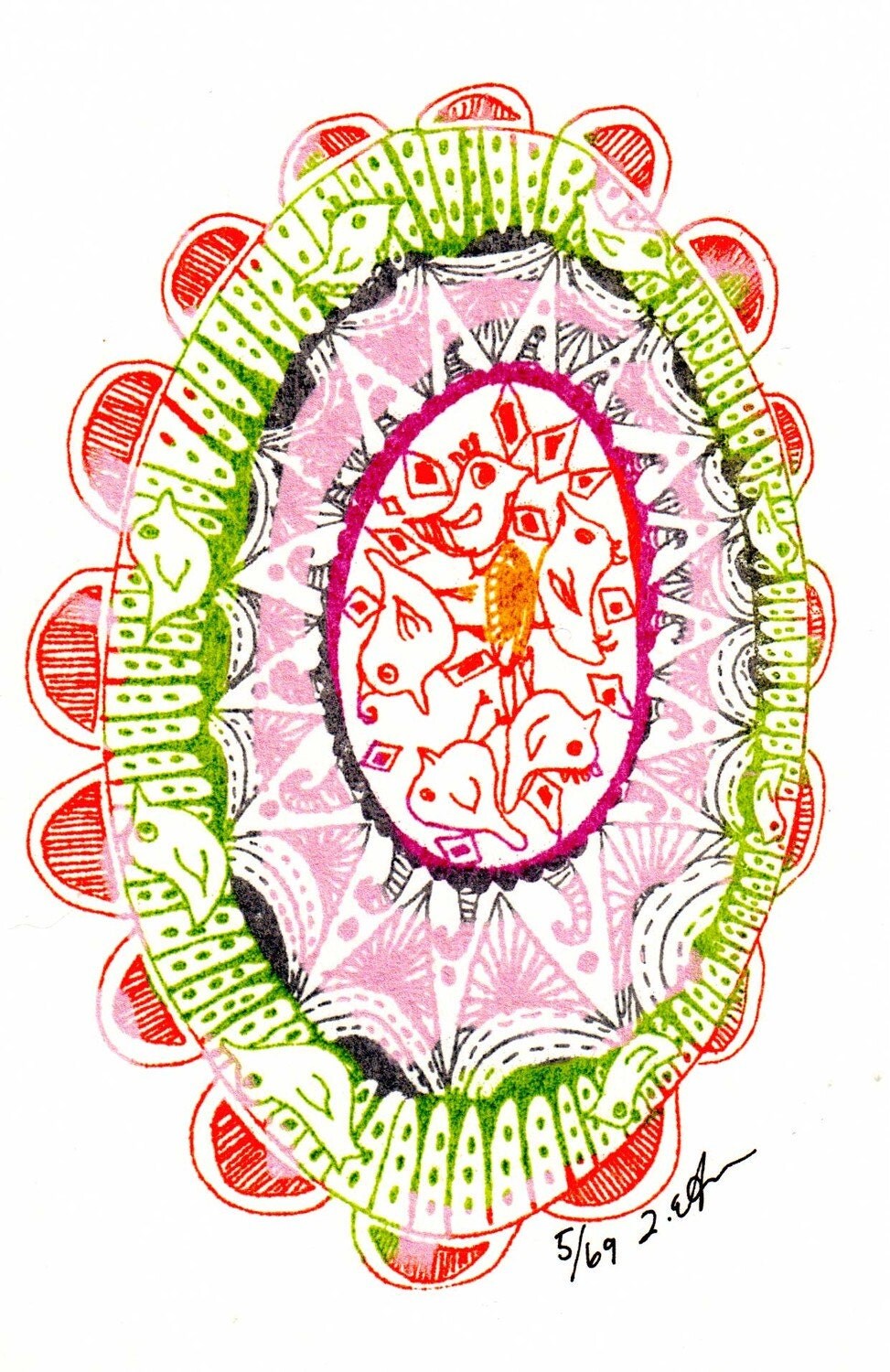 Hopefully all of this will inspire me quickly. As soon as school is over next week, I'm ready to do some quick printing. I just need a clever idea.